About Us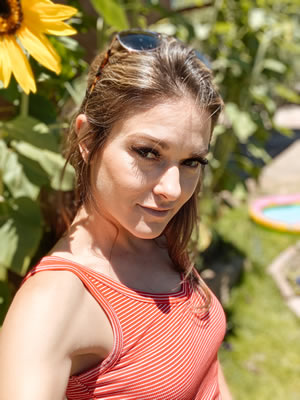 Rituals Lash Sanctuary is a private eyelash extension studio, owned and operated by certified eyelash extension artist, Paige Lewis. Our studio is conveniently located in Los Ranchos de Albuquerque, New Mexico. We are dedicated to offering high quality eyelash extensions with the highest consideration for the health of your natural lash. We're honored to be the best eyelash extension studio in Albuquerque!
While you're relaxing in our comfy studio you can rest assured we prioritize cleanliness. From hand washing between clients, to our vinyl protected pillow cases and fresh laundered blankets, our studio is immaculate. All of our tools are sanitized and disinfected with Barbicide per New Mexico State Law. Your eyelash extension application will take place in an exclusive studio, where your experience and conversation are kept private. We have the cleanest eyelash extension studio in Albuquerque!
We educate you on proper aftercare and tips for the best possible eyelash extension retention. Eyelash extensions are incredibly easy to care for, and so we don't push any expensive aftercare products. A water-based cleanser is all you will need. We place an extension on every individual natural lash that is healthy enough, not like other scammy places that count the number of eyelash extensions. We use a scientific process to maintain the effectiveness of our high-quality eyelash extension adhesive, and our clients have the best retention.
Our eyelash extensions are soft and comfortable on the eyes, and can be customized to look natural and wispy, or full and dramatic. Your new eyelash extensions will be unique based on your eye shape and the health and condition of your natural lashes. We use a variety of lengths that provide a lasting curl. The health of your natural lash is our top priority. Eyelash extensions that are too long or too heavy are known to shed prematurely, taking the natural lash in the process and leading to long term damage. This can all be avoided with professional and proper application. A brief consultation at the beginning of the appointment will ensure your needs and desires are met.
Because we require a credit card to hold for our cancellation policy, we prefer you book and manage all of your appointments using our online booking system. Please reach out to us via text for the fastest response to any questions you might have!